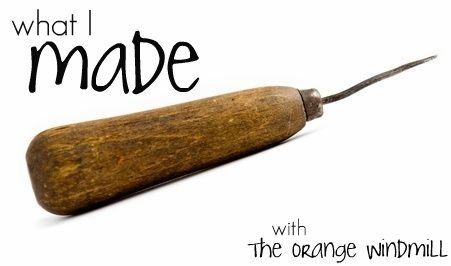 Hey y'all! I've been busy this week (again) designing a new product line, hoping to have the final product made and tested and out by the end of October at the very latest. Right now I'm in the production stages, just figuring out which design will work the best. Man, I love designing new items, but they certainly do get frustrating at times! lol
Here are a few of my favourites from this shop; they are all WAY TOO cute!
a Yoda hat
a pixie hat
a Shrek hat
Ready for the link-up partaaaay???!?
If you are linking up,
please read the Rules of the House before doing so:
~ If you take part in today's link up, you will go on a list of participants and receive an e-mail from me (from the address shirley[at]theorangewindmill[dot]ca) when the next link up party is underway.
~ If you like Trees.Hides. enough to link up, I ask that you follow too. There are several different ways to follow in the sidebar on the right.
~ Please don't link and run. Be kind and check out each other's links. It's all about supporting each other after all.
~ Will you share a link to the party? It benefits us all--- blog, tweet, facebook, share on your etsy team if you're on one, etc. If you blog and are so inclined to grab a button (which you'll find at the beginning of this post - just copy the text in the text box) and feature it on your blog, that would be awesome. Everyone is welcome here, so be sure to tell your friends.