31 May 2012
It's time to say goodbye to this month's sponsors.
It was lovely to have you on my blog this month, and I enjoyed getting to know each of you a little better!
I hope you enjoyed your time here too!
Click the pictures to visit them again.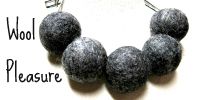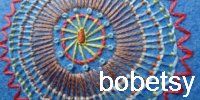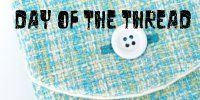 30 May 2012
This past week was pretty hectic - I finished making the journals for my consignment order. And I also made a bunch for my shop. Here is one of them:
I have also drafted up seven wholesale proposals, and I'm going to be sending them out to their respective shops in the next few days. It's been a long time - researching the shops, finding the perfect wording for the proposal, making my company letterhead - all that takes time. But I have them all printed out, and I'm going to ship them out soon!
Here are more of my favourite items made by Colleen:

29 May 2012
Jo from 42 things is an amazing woman. I have the absolute pleasure in knowing her personally a little bit, and what I do know of her is that she is kind, thoughtful, and has a caring spirit.
Jo is also a complete genius - not only in her creations, but also in the photography of said creations. Anyone can create something beautiful - but not everyone can photograph it very well. This is the first picture that really caught my eye:
I wanted to purchase these snowflakes, even though I can easily make my own snowflakes! Now THAT is the power of a great product photograph!
Here are a few more of my favourites from 42 things:
a bookmark made from a vintage Dick & Jane book
these sweet little gift tags
these funky mustache stickers
And I just LOVE these bookelopes! I purchased some a while back, and they are just fabulous! I`m using them only for extra special occasions. Who doesn't love Asterix and Obelix?
Head on over to 42 things and see for yourself!

Both of these irresistible treasuries remind me of summer smells. Enjoy!