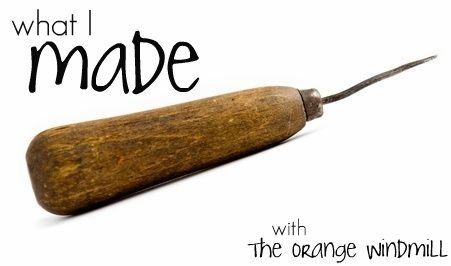 First of all, I want to thank everyone who sent me condolences on the passing of my grandma. I really appreciate your concern and prayers.
I have so many small pieces of leather - too small for journals, and I wanted to utilize these pieces, instead of merely tossing them. That's not what my shop is about. The Orange Windmill is about using remnant materials to create something new and fabulous. You can find them in
my shop
. I hope you like them!