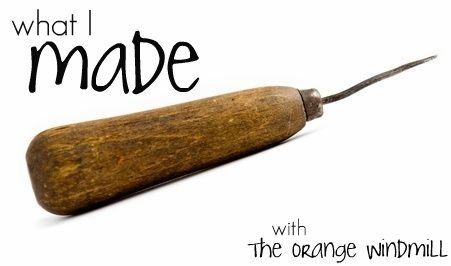 This past week I made a journal and instead of tearing the spine off, I kept the spine on and bound the book to the spine and covers differently. I really like the look of it! I know you don't get to see the cool coptic stitch, but this looks pretty awesome too!
And remember how a few weeks ago I showed you this little teaser?
Well, it is a close up of this picture.
That's right! You guys get a sneak peek of my new line - iPhone cases! I have some of these cases with flowers on them and some cases that are a bit more manly with the neutral colours and no embellishments. You'll see the launch of this line at the Made by Hand show in Mississauga on Saturday, and then in my Etsy shop shortly after!
Now, since that exciting news has been shared, I will tell you a bit about last week's most viewed link-up. It was these GORGEOUS
votive candle holders
from
Mullane Ink
.
Here are some of my favourites from Molly's shop: