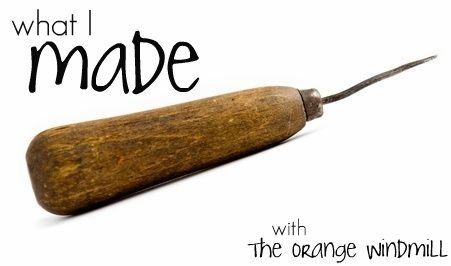 Whoa! We're at link up #25! That's 1/4 of 100. That's pretty awesome, if I say so myself.
Anyhoo. You might notice that I've changed the image for this link-up - I thought it was time for something new. The image is of an awl - an essential tool for book binding. We use the awl to pierce the leather and pages to prepare for binding. I wish I had an awl this awesome. But I don't.
Anyhoo. I haven't had a chance to make anything this past week, since I've been toilet training my oldest, Alexander. He is stubborn and set in his ways, so it's pretty rough-going. Well, it was until yesterday, when he decided he was going to pee on the Cheerios in the toilet. Since then, he's had only one accident - and that was partly my fault, since I didn't wake up early enough to catch him.
Here are two more of my favourites: